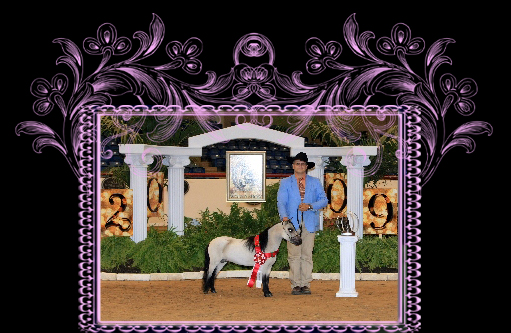 2008 AMHA World Reserve Champion Two Year old Stallion 29" & Under

                          2009 AMHA World Reserve Champion Senior Stallion 29" and Under

Just want to introduce you to our latest stallion, Ravenwood Medalion No Laffin Matter, AMHA - AMHR.

"Joker" is 29.00 inches tall and we are totally in love with him. After a very successful show career, Joker is coming home to make a name for himself with his own group of special mares (Buckskins, of course). Joker has a very good pedigree, and is a full brother to another of our stallions, Collectable Medalion! Joker is sired by National Reserve Grand Champion Stallion and 3 Time World Champion Stallion, "Hunt House Farms Medalion"!!! Medalion has just been sold to Europe. Joker's dam is a daughter of the famous Sids Rebel, Lucky Four Rebels Red N Rosie. Rosie herself was named 2002 AMHA World Reserve Champion also. Sids Rebel is Reserve National Champion 2 different years and is AMHA's Leading Futurity Sire. He has also sired many Supreme Halter horses and National Champions.

We brought "Joker" into our breeding program for an outcross to our Buckeroo bred mares. We have high expectations for this beautiful stallion and will anxiously await his foals.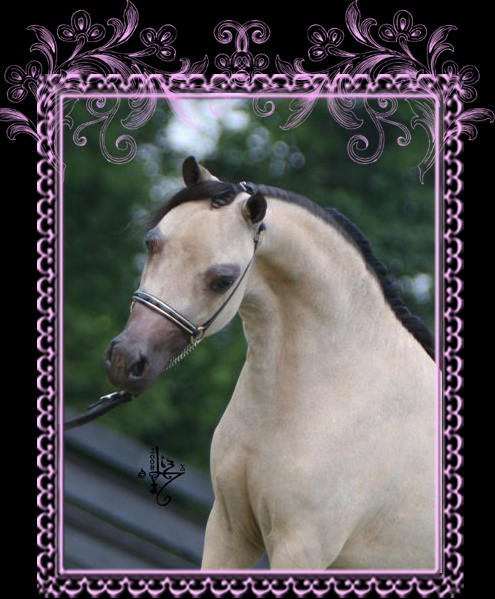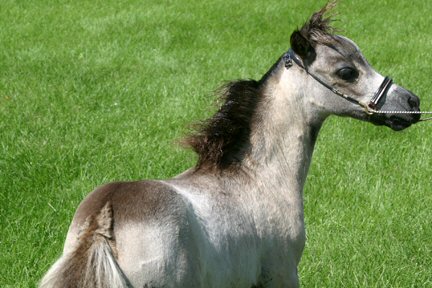 2011 Filly

Triple K Jokers Elegant Rose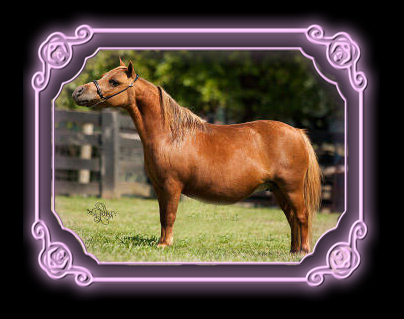 Sire: Hunt House Farms Medalion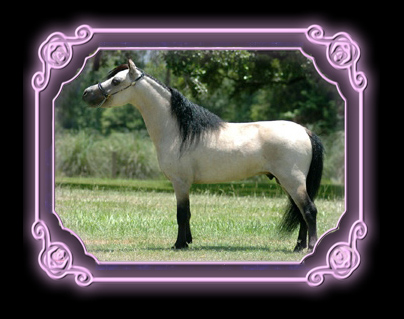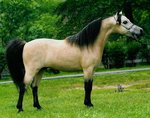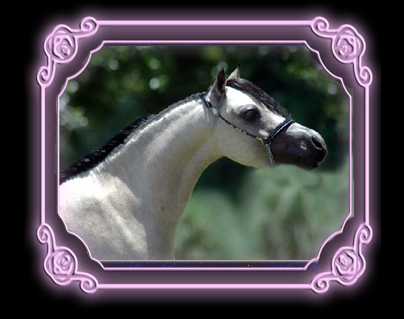 Dam: Lucky Four Rebels Red and Rosie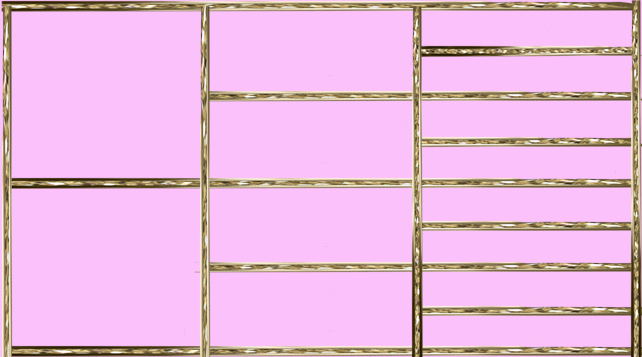 Hunt House Farms Medalion

31.75" Buckskin

Lucky Four Rebels Red N Rosey

29.0" Sorrel

Lil Ponderosa Taffy

33.25" Dun

Lucky Four Furys Firedance

31.0" Sorrel

Lucky Four Wranglers Buccaneer

29.75" Buckskin

Sids April Fool

31.0" Red Roan

Dippers Duffy

29.0" Chestnut

Lucky Four Dixie Darlin

32.5" Black

Lil Ponderosa Frieda

34.0" Sorrel

Lucky Four Dixie Darlin

32.5" Black

HNFS Wrangler

28.5" Grey Roan

Bond Flashing Fury

30.5" Sorrel Pinto

Little Dandy

32.5" Chestnut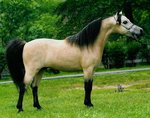 2011 Colt

Triple Ks Jokers Pride

2011 Colt

Triple K Jokers Fame and Fortune

2011 Filly

Triple K BTU Blondie

2011 Colt

Triple K Jokers IMA Star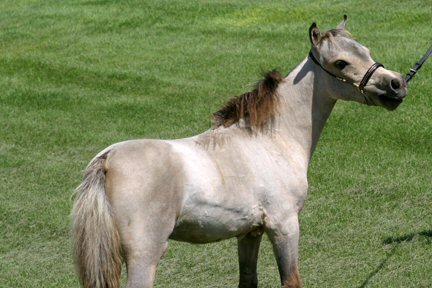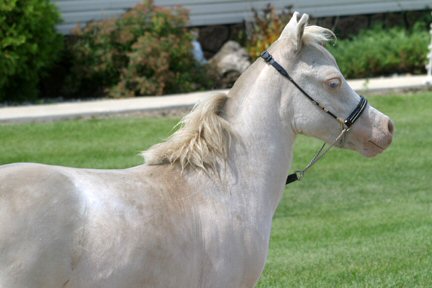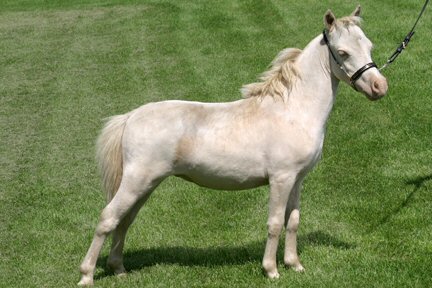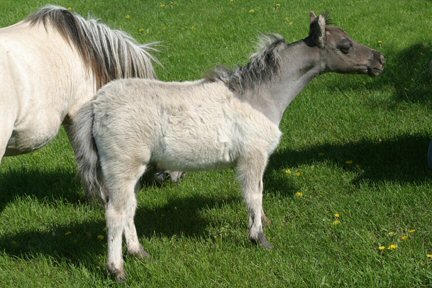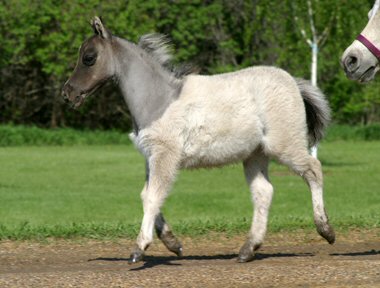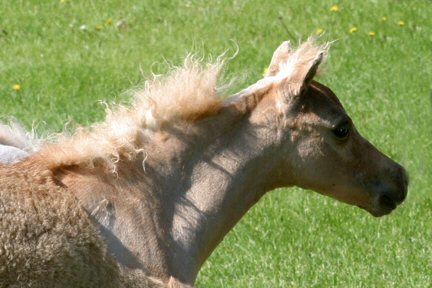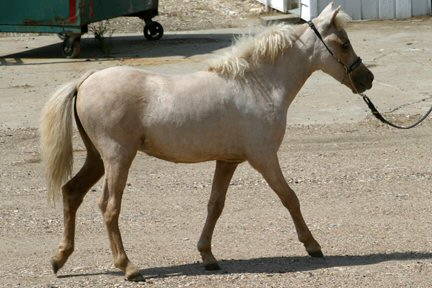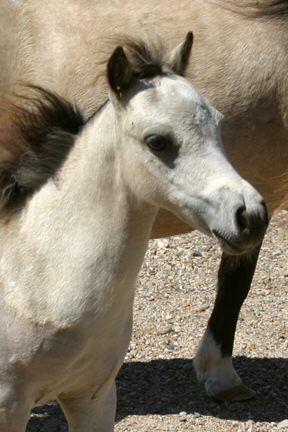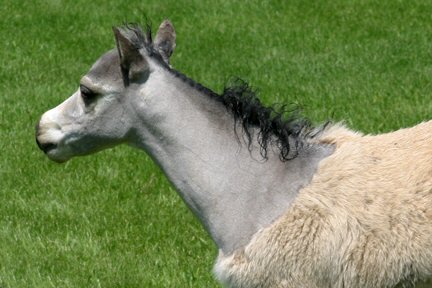 Triple K Boogies Pride Of Dakota

Triple K's Boogies Heavenly Angel

KMA Miss Belingo BTU Buckeroo

Cascades Top Cats Bellissima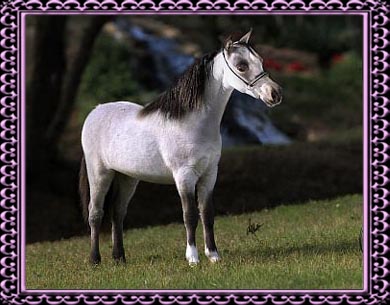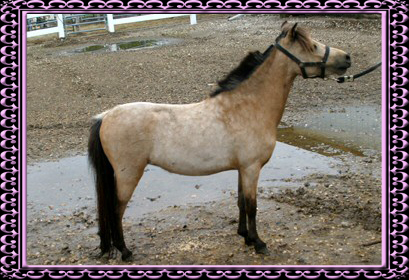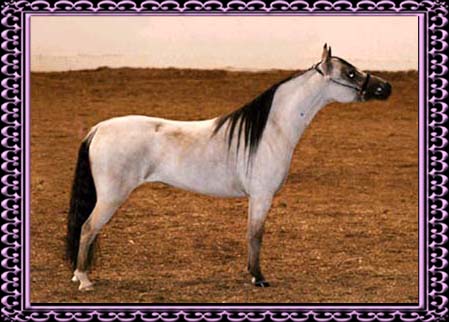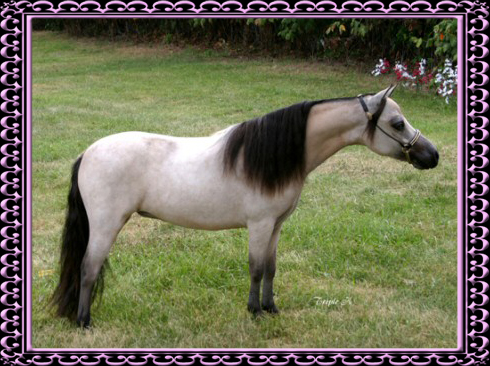 2011 Colt

Triple K  Jokers Mr Perfect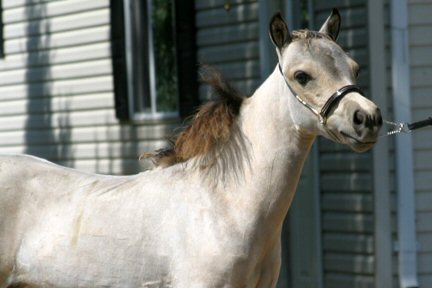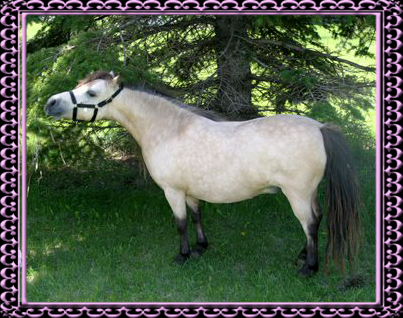 Alamos Buck Echos Feverett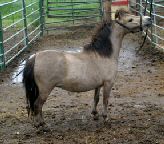 Dam

Ravenwood Medalion Empress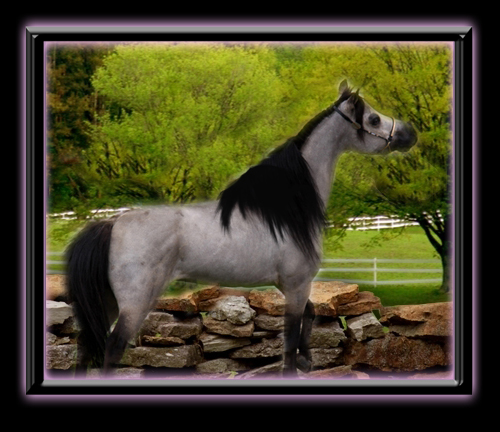 Hunt House Farms Medalion

This stallion has been a driving force to our breeding program, and his World Champions and Reserve World Champions are proof that he can out produce himself. He has had World or Reserve World Champions from two of his three foals crops, and has 2007 sons and daughters showing  that have already been winning supremes. Not only is he producing wonderful horses with conformation, but they are getting his brillant buckskin color as well. What more can you ask for in a sire, except for a show record of his own. Medalion is also a multiple World Champion himself in both halter and color as well as a AMHA WORLD GRAND RESERVE CHAMPION. To go along with his own show record and his sire record, he has a wonderful disposition and does well in the field with mares and foals.

                                                 Sold and is in France.

2012 Perlino Colt

Triple K Jokers Dare To Dream

Only 29 inch's he did very well at shows this summer,owned by Fike Miniatures,

Elegance Miniatures and Triple K Miniatures.